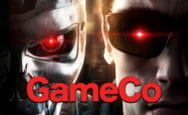 Game Co will release three casino games based on the film Terminator 2
American provider of video games for casinos Game Co Inc. has begun work on the creation of three new games based on the science-fiction movie Terminator 2: Judgment Day. The launch of the project on the development of games is the result of a partnership with the owner of the Terminator franchise – StudioCanal S.A.S. The release is planned for the end of 2017.
President of Creative Licensing commented:
We are interested to introduce to the fans and casino players a popular movie in an entertaining and interactive game form. VGM GameCo will bring the film to a new life in a fresh arcade format, causing players to have fun with the chance to win big money.
Previously, the company introduced the Playtech slot machine Man of Steel, based on another popular film of the same name.