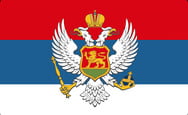 Montenegro
Regulator - eGambling Montenegro
Website: www.e-gambling.me
Mailing address: Podgorica, Moskovska 65   81000 Montenegro
Phone: 5-0615951
Е – mall: [email protected]
Director: Endre Kodolányi,- [email protected]
Sadly, this regulator became like a paradise for several operators, engaged in some controversial activities. Some of the operators, licensed in Montenegro, were convicted in usage of non-licensed, forged software (Net entertainment and Novomatic). Much of the focus for the iGaming industry has always revolved around the development of software and games. The administrative tasks include handling of data from online casinos and its potential. Those tasks include company formation, licensing, accounting, as well as the development and implementation of the banking network to process deposits at the level of the player.
With new website, eGambling of Montenegro will start a new era of administrative services. Casino owners want to concentrate on development of websites and offer their clients the best games on the marker.
Therefore, this revolutionary concept is designed to take on the administrative burden, which usually falls on the shoulders of the new owners of gambling establishments. For this purpose, the Commission collects the complete package of services that will help to minimize the bureaucracy to create a legal iGaming site.
The company is located in the beautiful country of Montenegro, with population of 650 000 people, great architecture and the culture of holiday tourism.
Services
There are many aspects of creating the iGaming company, that won't be connected to casino games and gambling license in Montenegro in any way. While E-Gambling Montenegro advertises itself as one of the newest licensed jurisdictions in the world, they also provide their clients with impressive list of administrative services, that they can offer to online casino operators, as a package for a monthly, or on the annual basis. Those services include:
company formation,
accounting,
banking,
payment processing,
licensing and consulting. 
It's important to know, that most of those services are only offered on individual basis.
Down below there is a description of the services offered in each category:
The formation of the company - E-Gambling Montenegro will help website owners to register on business license within the jurisdiction of Montenegro. They also provide a tax identification number for the purpose of filing and paying taxes based on the rules of taxation.Note: The current corporate and personal tax rates in Montenegro are 9%.
Accounting - eGambling Montenegro acts as a consultant who directs the newly registered companies to local accounting companies, which can help in the preparation and submission of tax returns and annual financial statements.
Bank payment processing – thanks to company's membership in international banking partnership, E-Gambling Montenegro can assist in opening of bank accounts for its customers. These steps are mandatory, as any company operating under the jurisdiction of Montenegro must open an account at a local bank.
Note: the official currency is euro, but all currencies are accepted. In addition, E-Gambling Montenegro has partnerships with payment service providers,  whose services can be distributed to customers.
Licensing – administrating the work with gambling games, e-Gambling Montenegro can provide their clients with license, if they have filed the "cooperation agreement", to act as the company's representative. Licensing is available for all types of iGaming, except for lotteries.
Consulting – in 2012 Montenegro began to offer online licenses for casino games, sport bets, poker and other entertainments. Having a huge experience in this field, workers can offer a free consultation and advices that will help in solving many problems, appearing in iGaming industry.
All of those services are offered as a part of "all in one" package, for clients to make sure that everything in this field is legal.
This package includes the rate of corporate tax and 9% of income tax, on the price of 25 000 euros for the first year, and 15 000 euros for each additional.