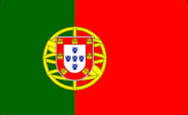 Portugal
Regulator: Serviço de Regulação e Inspeção de Jogos (SRIJ)
Website: http://www.srij.turismodeportugal.pt/pt/
Mailing address: Руа Ivone Silva, Lote 6   1050-124 Lisboa 
Phone: + 351 211 140 200
Fax: + 351 211 140 830
Е – mall: [email protected]
A legal entity with the authority to authorize gambling Commission in Portugal – the General Secretary of the Ministry of Internal Affairs (SGMAI), that can contacted via the electronic mail: [email protected] or by phone - +351 213 409 00.
The additional information can be found on SGMAI website –  www.sg.mai.gov.pt. 
Implementation of the legal regime of games and online games
In June 2015, the Portuguese Government has established a legal responsibility on the gaming business on the Internet by the Decree-Law number 66/2015. According to the provisions of the law, the legal regime of games and Online Gaming (ROJ) was established as a legal government supervision for both of online iGaming websites and existing land-based casinos of the country.
The powers granted to ROJ, include responsibility for giving gambling license in Portugal for operators and providers of iGaming online websites, track of online operations and settlement of disputes between operators and customers.
The main tasks of regulator are protection of underage citizens, prevention of fraud, money laundering, criminal activities and maintaining of games and sports integrity.
The process of licensing
According to the law, owners or operators of the casino are requesting a license from iGaming, and this license will stay valid for next three years.
In order to qualify for the said license to betting laws of Portugal, the owner / operator should submit the documents which will be used to establish the capacity for online gaming website, the kind of the site management, the technical support and ability of keeping the economic growth in order to fulfill all financial obligations that may arise.
Finally, the site owner has to pay a license fee and submit to taxation rules for Portugal and / or the State in which the property is maintained.
Forms of online games
According to the law, the license covers all kinds of gambling activities. It includes slots, table-top games (game of dice, baccarat, roulette and blackjack), bingo, poker, spot bets and other bets. The ROJ also is responsible for gambling regulation in Portugal of the games, offered in real-life casinos. Currently there are 11 of those used in casinos of Portugal.
Protection of population
ROJ have always been responsible for protection of country population from greedy marketing and gaming experiences. Each online operator is responsible for creation of gaming website, and each website must have a function, allowing players to request the removal of their account.
To learn more details about rules on the subject of gambling, ROJ website has links and additional information on rules that offline casino operators should follow.
Conclusion
Since June 2015, online games in Portugal are legal and regulated by Portugal online gambling laws (Serviço de Regulação e Inspeção de Jogos, ROJ). Operators, just as software suppliers, can contact iGaming on the subject of getting a license, that covers all gambling activities, including casino, bingo, poker and sport bets.
Any inquiry on the legal regime for gambling in Portugal can be directed to Serviço de Regulação e Inspeção de Jogos.