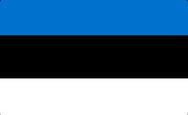 Estonia
Regulator: Estonian Tax and Customs Board
Website:www.emta.ee
Mailing address: Lõõtsa 8А, 15176 Tallinn
Phone: + (372) 880 0810 or 880 1811
Fax: 676 2709
Е-mall: [email protected]
Gambling regulation in Estonia
The main organization, which deals with Estonia gambling regulation, is Estonian Tax and Customs Board. In 2009 a special law regarding gambling was enforced, forbidding the remote online gambling. Due to the economic crisis that ended up badly for economics of Estonia, the government has decided to legalize online gambling activities in the Internet and create a new act for regulating the gambling field. Additional provisions of the Act came into force in January 2010, and the other ones – in January 2012.
The operators can only offer their services if they have special required licenses that they can get from Estonian Tax and Customs Board.
In Estonia, there are no such definitions as: transactions passport and currency control. The funds are transferred and stored within the country and outside it, in any amount and currency the account holder prefers.
It's important to know, that there is a strict control of gambling regulation in Estonia of fraud and money laundering. It's in regulator's rights to block the large sums of money that appeared on person's balance, without warning, until the full disclosure of sources.
Licenses for "activity" and "exploitation"
Online operators, wishing to provide services to local residents of Estonia, must contact Estonian Tax and Customs Board to register two types of licenses.
The first kind of license is given for an indefinite time period. To do that, all documents required for tax audit and records are provided. Then the applicant has to pay up to 47 933,73 euros to get a license "for working" in a gambling activities organization (including casino and bingo), mastership games or to-to (totalizator plus bet).
Operators who have acquired a gambling license in Estonia for working with a certain type of gambling activity, still must apply for a license "on the operation and organization" of a certain type of gambling. This type of license is granted for 20 years and applies to all sub-categories mentioned above.
It should be noted, that lotteries – including lotto, keno, bingo and scratch cards – can be organized only with the help of State Joint Stock Company for non-profit foundations and associations. Currently, only the Eesti Loto is a monopolist in the sphere of business.
Rules
There is gambling act in Estonia, that prohibits a person to play gambling games online, until he is 21 years old. For Totos and lotteries, the age limit is set to 18 and 16 years, respectively.
The operators have to make sure that as a game result, the average sum of money to be distributed among the players has to be about 180% of overall bet.
The organizer is a subject to the terms of the work, and undertakes to ensure the connection to financial reporting system (except for the accounting system), not later than in four months.
In Estonia's exploitation there are such online casinos as:
Kingswin,
TonyBet,
Maria,
Unibet,
FAT,
Optibet,
Chanz,
Triobet.
Resume
In Republic of Estonia all gambling activities and online games are regulated by Estonian Tax and Customs Board since 2009. Only those operators that have Estonia online gambling license for their activities can work can operate within the Northern Europe, while observing all the rules laid down in the regulations.