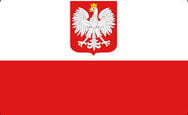 Polish government adopted amendments to the gambling law
Polish government adopted amendments to the gambling law from 2009 on the Tuesday, July 19, 2016. The bill was prepared by the Ministry of Finance and implies more liberal regulations for the gambling market.
According to the adopted amendments, gambling operators now have the right to arrange slot machine halls outside casinos and offer poker games on the Internet. Although, at the same time arrangement of slot machines halls allowed only in specially designated areas. For example, the law prohibits to open such facilities in spaces where in the past five years was fixed illegal gambling activities.
Also, amendments to the gambling law involve an extension of the catalog of games that will be available on the Internet, and the introduction of strict regulation of online gambling. Namely – the control of financial transactions, blocking illegal sites and etc.
Amendments to the gambling law will be in effect from January 1, 2017.
Jarosław Gowin, Deputy Prime Minister and Minister of Science and Higher Education of Poland, on May 15 announced the amendments to the country's gambling laws which were in force since 2009.